Looking for a job technician for repairing dryers? You're in right place!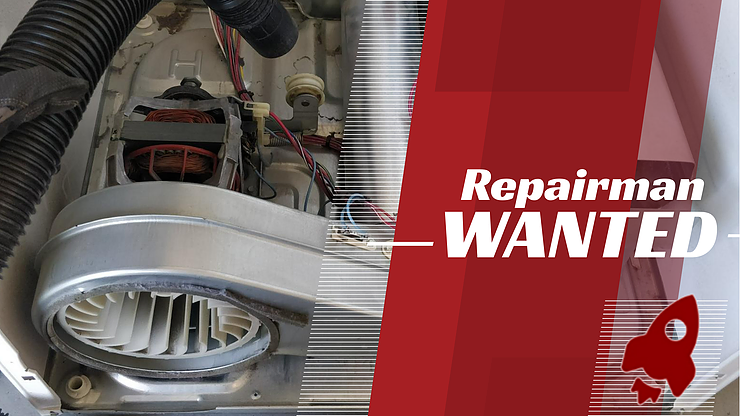 Duties:
visiting customers (company car)
dryer repair
dryer vent cleaning
coordination with operators
communication with customers
Work 5 days a week: Thu-Sun or Mon-Thu. Shifts 5 hour, 8 hour or 10 hour.
You can take more shifts.
Payment:
$18 per hour at the start, and $25-40 after a 2-month trial period and later.
Internship 2-3 weeks. Internship paid, $40 per day.
Basic medical insurance.
Requirements:
Learning. Savvy. Technical thinking.
Good health, the ability to work with your hands, sometimes lift heavy, sometimes climb into the basement to clean the ventilation.
English. At the level of explanation with the client at a price and what needs to be fixed.
Legal status, SSN, driver's license.
We teach everything.
Waiting for your CV, email to: info@skyrocketrepair.com, linked "job"